Women under 25 don't need makeup. God made them beautiful already. Just don't mess up His Work with bad diet and flab. Isn't it a little weird? Painting your face? Really?
In the past, makeup was considered a means of faking/lying/manipulating. Once you start misrepresenting your face — your face! — pretty soon the principle spreads to all actions. Mothers and Fathers told their daughters not to wear makeup, at least when younger. And, by the time they were older (over 25), they were supposed to be married already, with a couple of children, and not trying to attract the attention of other men. Today, Mothers are eager for their daughters to be better fakers/liars/manipulators than the other girls. Hey, it worked for Mom!
Obviously, if makeup didn't work, then women wouldn't use it. But, the best girl is the girl who doesn't need it.
During the Victorian Era (nineteenth century), women often had spectacular clothing and hairstyles, but little or no makeup. Even Queen Victoria herself did not wear makeup.
Going no-makeup doesn't mean that you dress like you are going to clean out the basement, or that you look like you just woke up with a hangover. You can do all the other stuff. Just, no makeup.
No-makeup looks from the Nineteenth Century:
These Hollywood actresses are definitely wearing makeup, but it is supposed to represent a time when that was rare, so it should at least give a hint of what I mean by extravagant attire without makeup. (Women under 25 with a good diet really do have flawless skin, BTW.)
Things are soooo much less competitive these days. All you have to do is: 1) Have a slim natural body, the result of healthy diet and regular exercise; 2) Wear something nice. Even a $29.99 dress from Amazon would be better than what 95% of women wear these days.
Today, we will celebrate what women actually look like.
Alicia Keyes (age 40) went to the Grammys without makeup.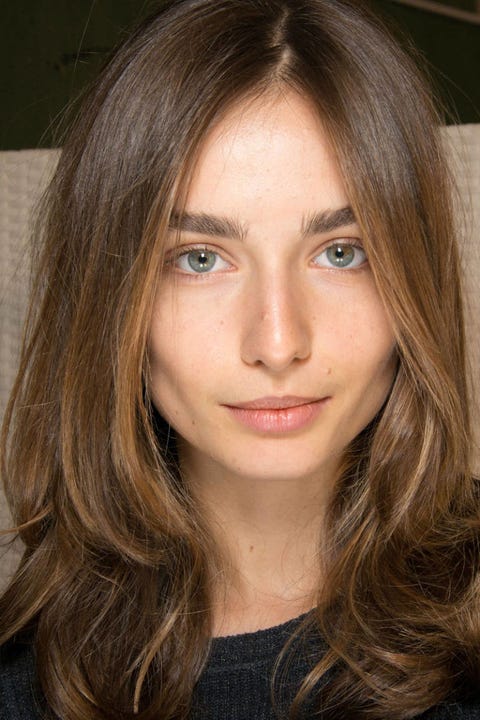 Looking good in a bikini, with no makeup, over age 50 is not at all easy. But, for those women who want to challenge themselves, here's Cindy Crawford.
Nice job, Cindy!